Knitting Factory Presents
Jesse Royal, Ital Vibes
Tue
November 28, 2017
9:00 pm
PST
(Doors:

8:00 pm

)
Ages 18 and Up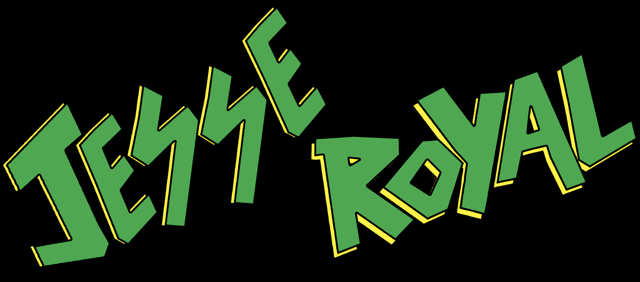 $15.00
With popular mixtapes, hit singles and now his debut album, Jesse Royal is establishing himself as one of the next reggae superstars to emerge from Jamaica. Jesse's reputation has been steadily building over the past half-decade. His versatile singjay style recalls some of the giants of reggae history, but Jesse's diverse musical taste and restless artistic spirit have set him on a unique path that is helping propel the genre into new territory. Focusing on what has worked in recent years in the reggae scene – from the heavy touring, DIY-aesthetics of the U.S. reggae movement to the Sound System and bass culture influences of the U.K. scene – he's ready to apply all his experiences along the way to his own journey. Jesse Royal's time is now.

Jesse's official debut album, Lily Of Da Valley, drops October 6, 2017, in partnership with the New York-based tastemaker label Easy Star Records. Written largely in conjunction with producer and mastermind Llamar "Riff Raff" Brown, who has contributed to a number of Grammy-winning and Grammy-nominated projects, the album represents where Jamaican music is right now, a seamless blending of classic roots with contemporary production and superb musicianship. New songs like "400 Years," "Generation," "Life's Sweet," and "Always Be Around," will become staples of Jesse's catalog, which includes earlier megahits like "Modern Day Judas" and "Finally." These two gems have garnered a combined 10 million listens on streaming services worldwide so far and are included on the album along with the new songs.

With Easy Star, he joins an international family of bands that includes The Skints, Rebelution, The Black Seeds, The Green, Gentleman's Dub Club, Easy Star All-Stars, The Expanders, John Brown's Body, and other artists that are evolving reggae from New York to London to New Zealand to Hawaii and beyond. The rest of the team Jesse has assembled puts him in good company: he is managed by Lukes Morgan, of the Grammy-award winning reggae family Morgan Heritage, who in the past year helped break Raging Fyah on the scene en route to a Grammy nomination themselves. Cristy Barber, a trailblazer in reggae music who has helped the careers of Damian "Jr. Gong" Marley, Stephen Marley, Beenie Man, Buju Banton, SOJA and many others, is overseeing the marketing campaign. And his team in Jamaica includes his longtime friend Kareem "Remus" Burrell, the son of Fatis Burrell, of Xterminator, one of the most important producers/labels of the dancehall era, and an early mentor of Jesse's.

In the lead up to Jesse's first full length release, he has already been covered by major media outlets such as Vogue and Vice. He has worked closely with the Major Lazer team, releasing a popular mixtape with Walshy Fire, which resulted in his song "If I Give You My Love" being featured on their cartoon TV series via FXX Network. He has made music with Bad Brains and performed alongside the pioneering punk/reggae band at the Afropunk Festival. He has already toured extensively in the US, UK, and Europe, playing major festivals like Cali Roots, Boomtown Fair, Reggae On The River, and Rototom Sunsplash. He obviously thrives on the unconventional approach, while still keeping grounded in the history of reggae. That's why he often bristles at being grouped into a movement being called "Reggae Revival" – because to Jesse, he is not reviving the past; he is firmly rooted in the here and now, with an eye on the future.
The sounds of Ital Vibes create a very unique interpretation of Roots Reggae in the modern era. The 8-piece Roots band from Los Angeles brings an unexplored talent to the genre that blends a wide variety of roots, rockers, dub and dancehall influences with a neo-soul twist. Inspired by roots artists such as Israel Vibrations, Martin Campbell, Yellowman, and Johnny Osbourne, Ital Vibes' high energymixed with uplifting lyrics and conscious messages have quickly earned them the respect and opportunities to play alongside some of their biggest inspirations in Reggae music. In their short time as a band, Ital Vibes has already accomplished some very satisfying goals and are only becoming thirsty for more.

In 2015, Ital Vibes began touring out of state as they hit the road with Fortunate Youth on the Don't Think Twice Fall Tour and played direct support for The Expanders on The Hustling Culture Tour. Throughout the course of the year, the band received an honorable mention in the LA Weekly and also made appearances at several festivals throughout the west coast such as Reggae On The Mountain, Salute The Roots, Uplift Winter Sessions, Chalice Festival and the 5th annual Shoreline Jam in Long Beach.

Formerly a ska band known as High Tides, several members of the group have been playing music together since their days at Carson High School. After a few changes on the roster, Ital Vibes was officially formed with the intention of playing heavy roots music while spreading a message to inspire unconditional love, positivity and consciousness. The band's first release came in the summer of 2014 with the Rootikal Youth EP. Recorded at Fully's Kitchen by the legendary Fully Fullwood of Soul Syndicate, the 4 tracks instantly became a solid introduction for the group of young musicians. Soon after, Ital Vibes united with fellow LA band on the rise, Iya Terra, on the Link Up Tour presented by We Should Smoke.

2016 is setting up to be a breakout year for Ital Vibes as they kicked it off with a powerful performance at the first ever One Love Cali Reggae Fest in Santa Ana, California. The band plans to drop a brand new single in June as a preview to the release of their highly anticipated debut full-length album due out in the fall. Now under management from Rude Ent Productions and the brand new owners of a custom school bus, the Ital Vibes crew is ready to embark on this exciting journey together as they deliver their message far and wide.